A new product introduced in GBSS services is DRONE.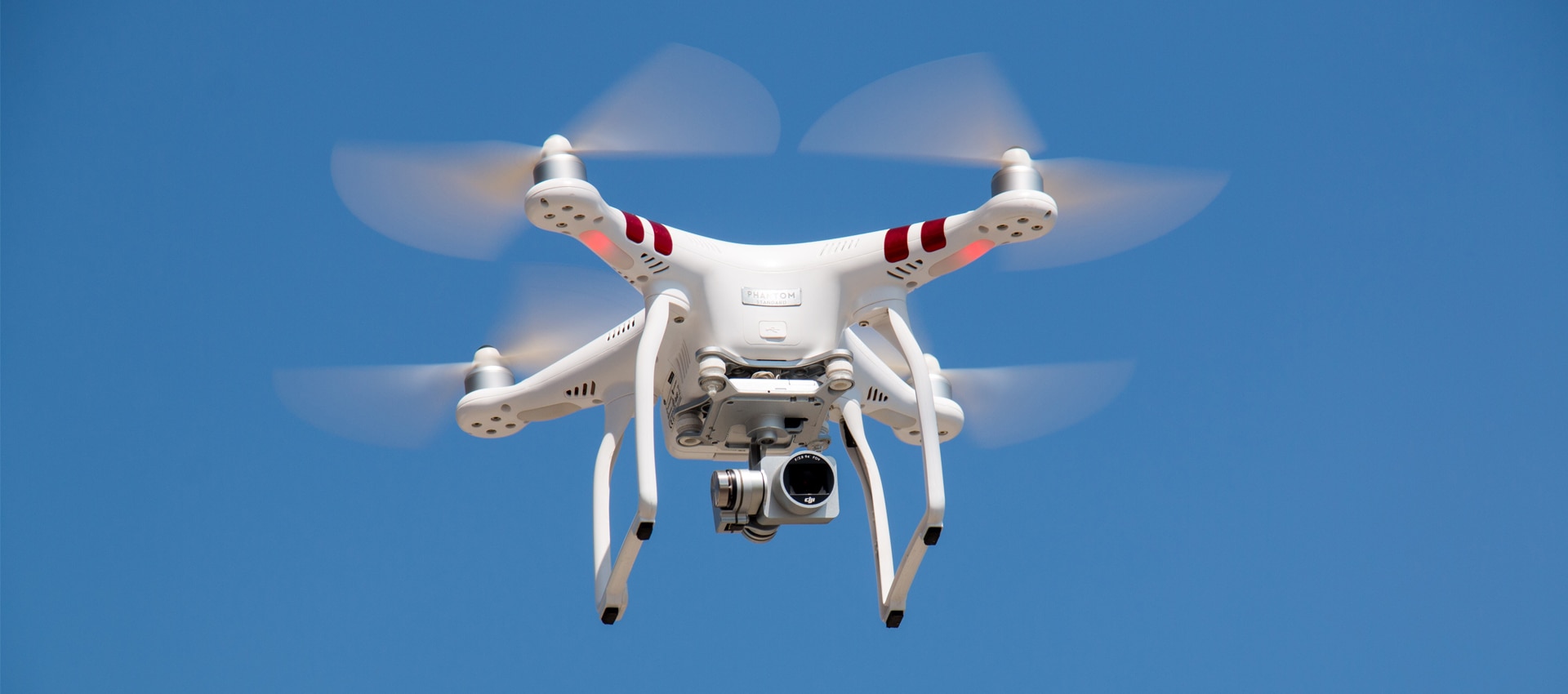 In addition to stationary guards, GBSS can have control and over-watch of your area or facility from above. The use of drones has now entered our lives, either for personal use or professional. However, their use can cause problems or even accidents. The handler must be very familiar with their operation and implement navigation rules in order for technology's "new little robot" to fly safely. It can be used for the over-watch and safety of your residence, of your exterior surroundings, of your business, in a concert venue or at an event.
A drone offers the ability to detect the threat before it approaches without endangering your physical integrity or your property. This way, you will be able to act in a calmer and faster manner and to achieve better results. From the moment the drone leaves the ground it will operate silently and it will give visual information that you need in real-time. Drones are always ready to fly, regardless of how long they were flying before, as long as they have a charged battery. They do not get affected by the weather or extreme temperatures. They can survey an area at a longer distance than a standard camera, especially in remote and inaccessible locations.
Without a doubt, drones have proved that they are here to become part of our everyday life, but in many circumstances, they cannot replace a stationary guard.